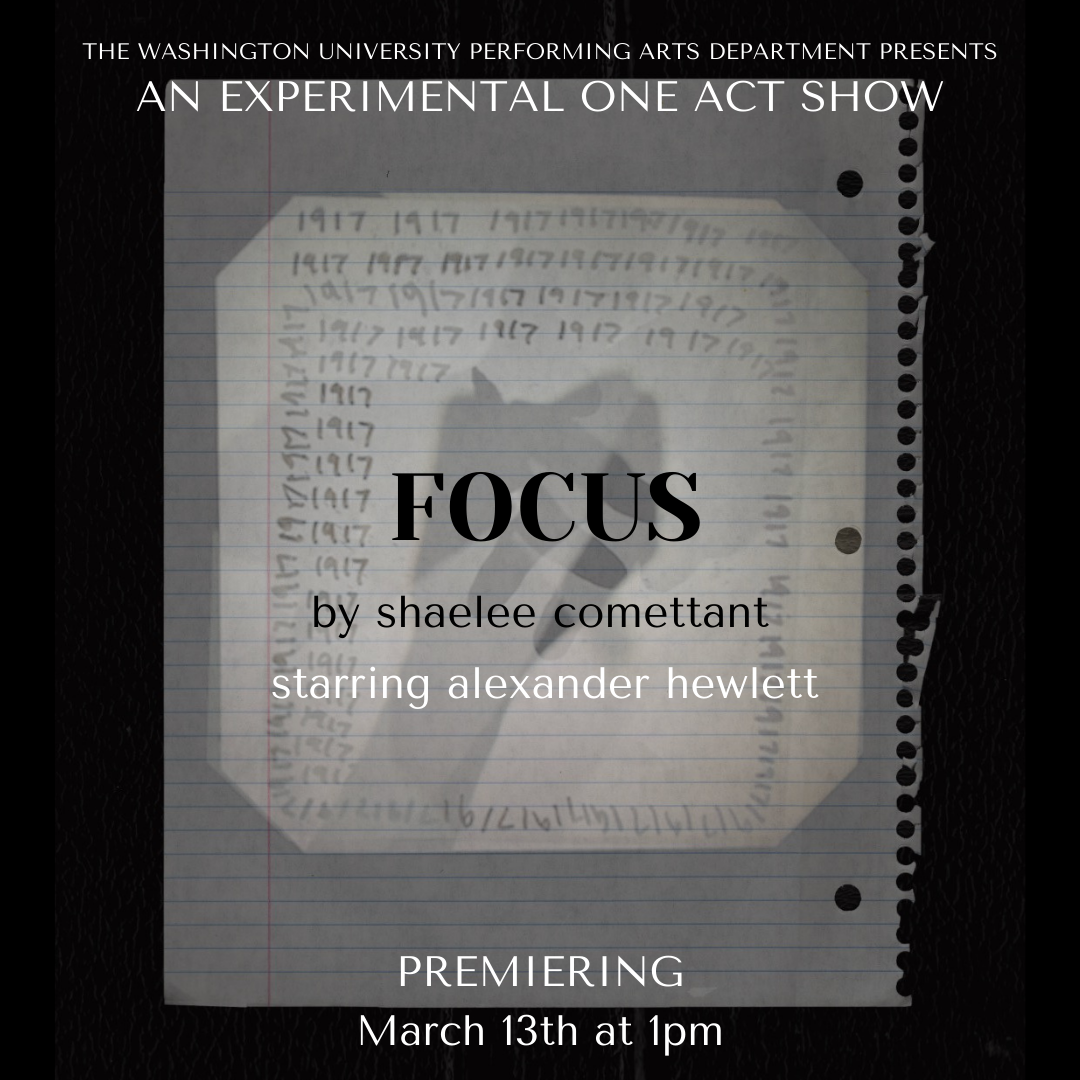 A mix of radio play and performance art,
FOCUS
is about sound and silence, stillness and movement. A student struggles to follow a lecture, contending with distractions, thoughts, emotions, and the overstimulation that comes with trying to drown out the rest of the world. There's a kind of mystery about the light, sound, repetition, and geography of
FOCUS
, that leaves us wondering can there ever be, just a moment of silence? Will things ever come into focus? 
The Washington University in St Louis Student Life Newspaper review of
FOCUS
can be viewed
here
Written by Shaelee Comettant 
Directed by Dakotah Jennifer 
Performed by Alexander Hewlett 
Cover Art by Gavi Weitzman 
Videography by Robert Babcock 
Costume Design by Sparkle Whitaker 
Set Design by Sophie Dinitz and Cameron Thompson 
Projection Design by Gavi Weitzman 
Stage Managed by Sabrina Spence 
Production Managed by Thomas Westbrook 
Lighting Design by Dylan McKenna 
Teachers Voice: Thomas Westbrook