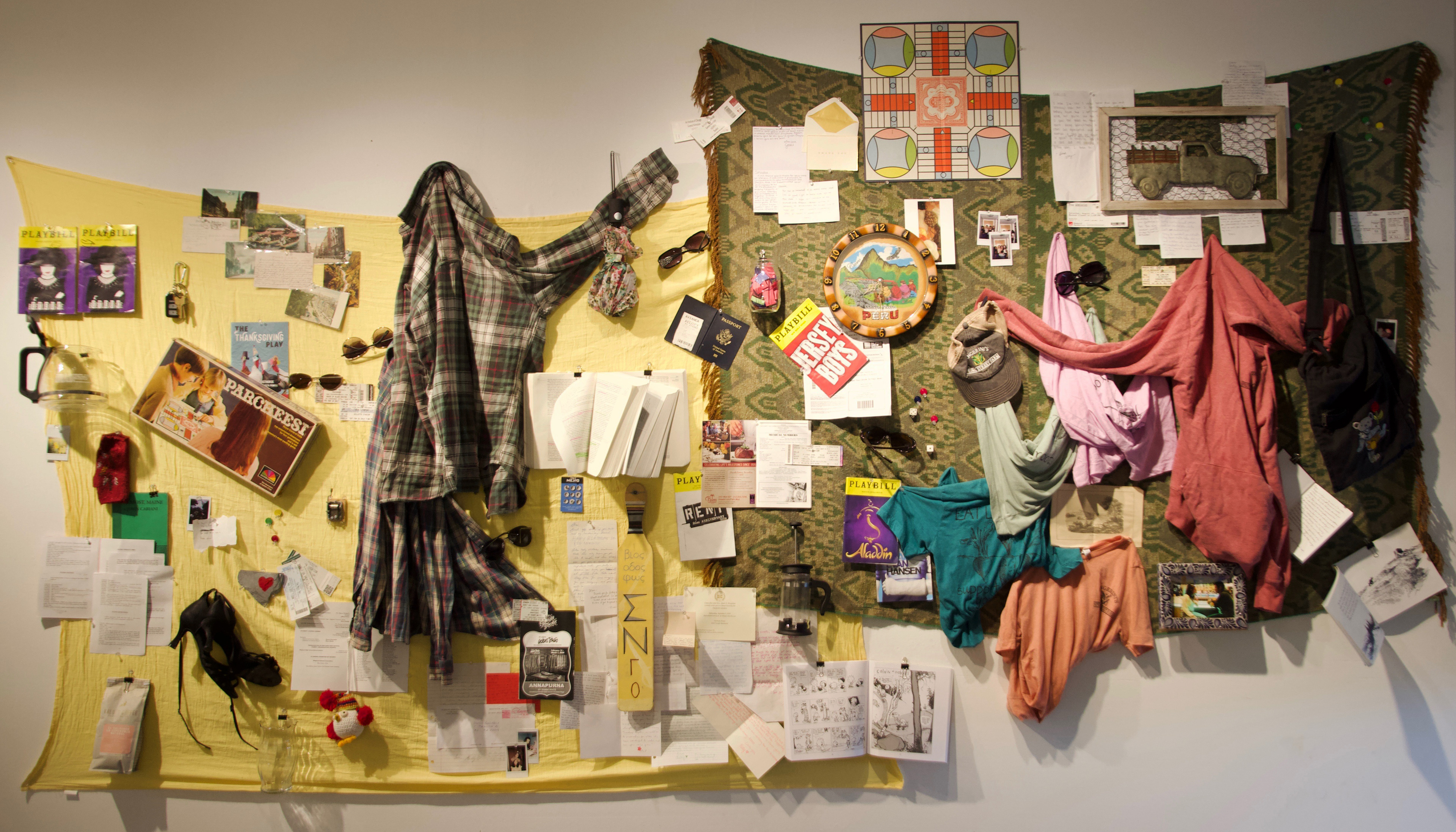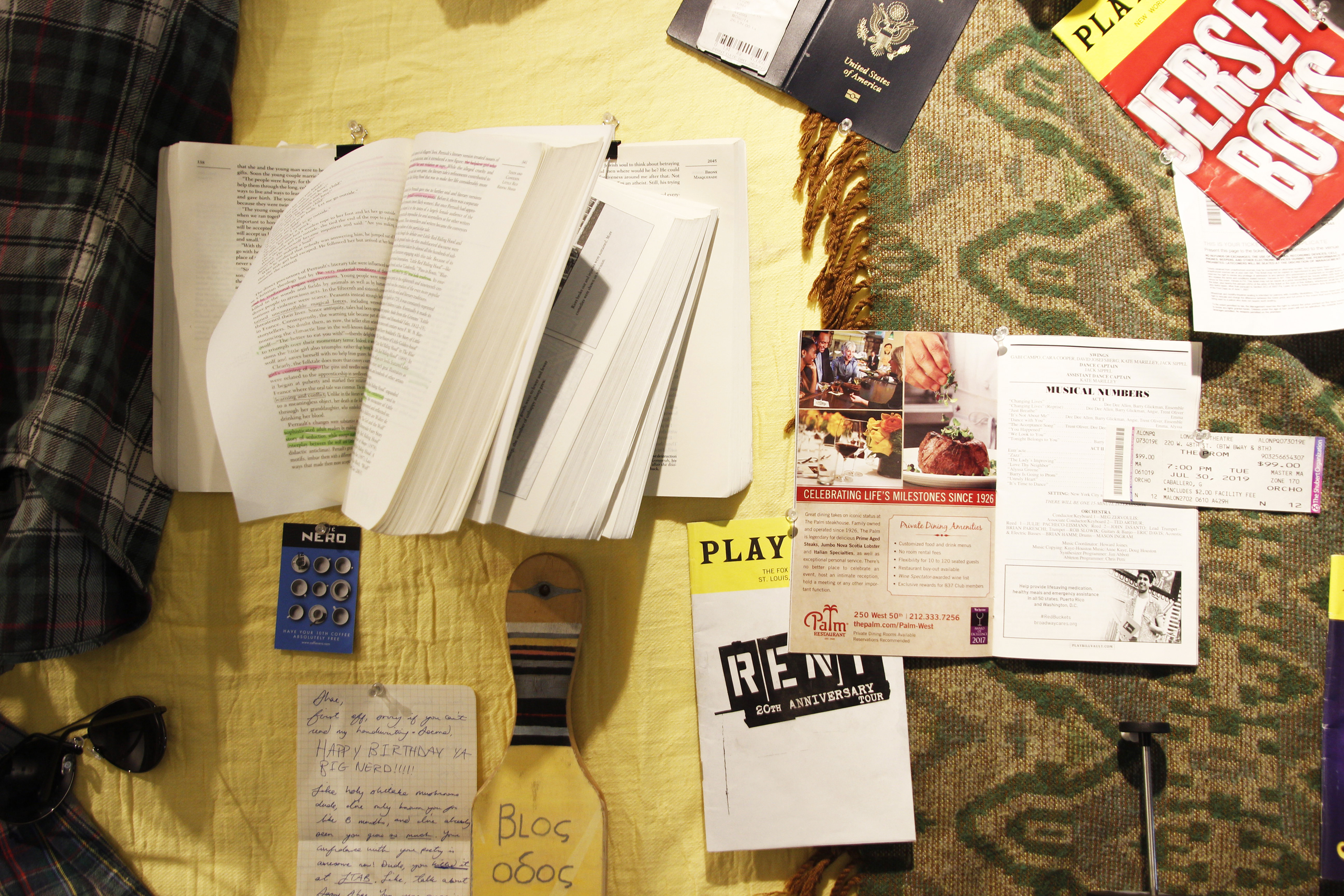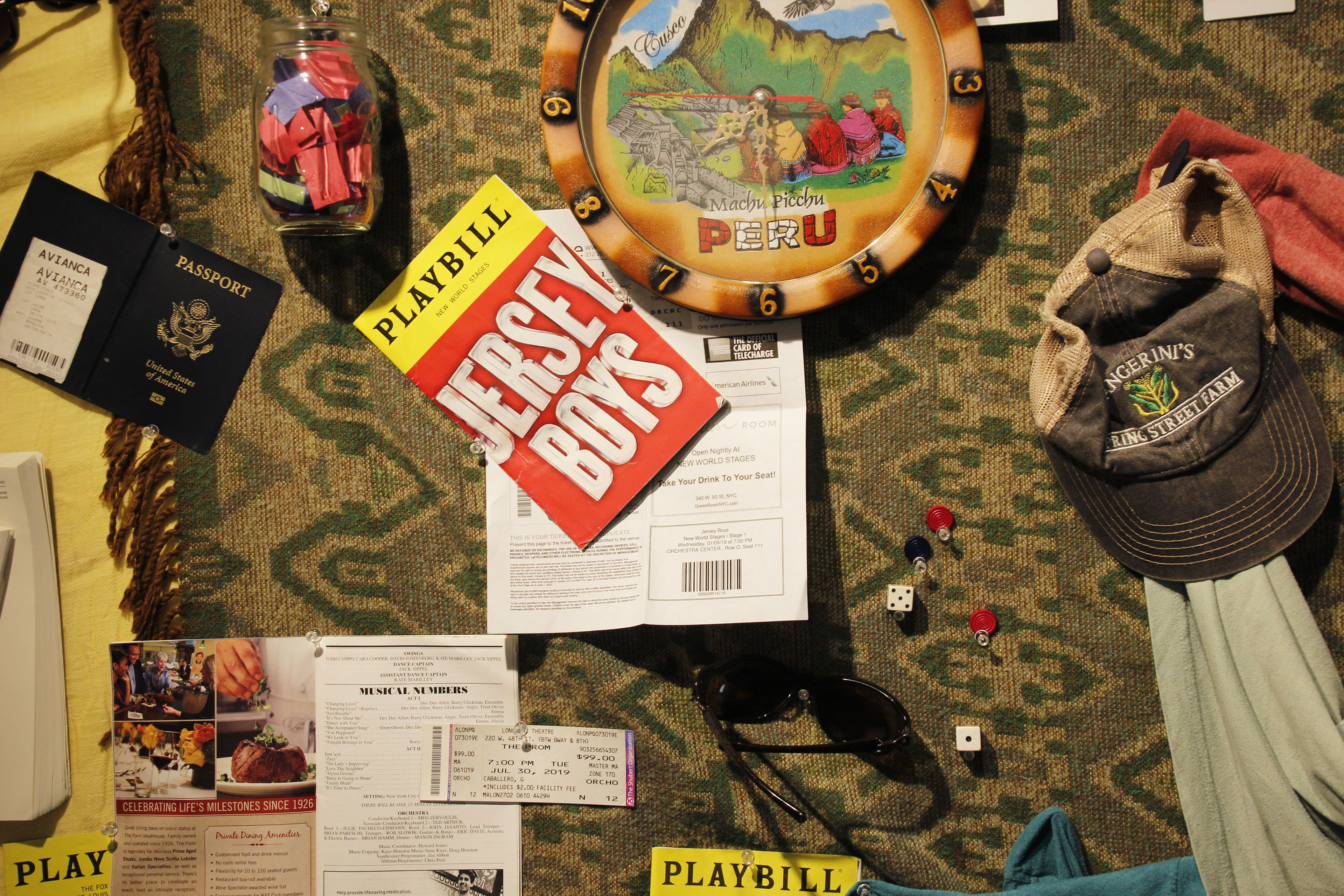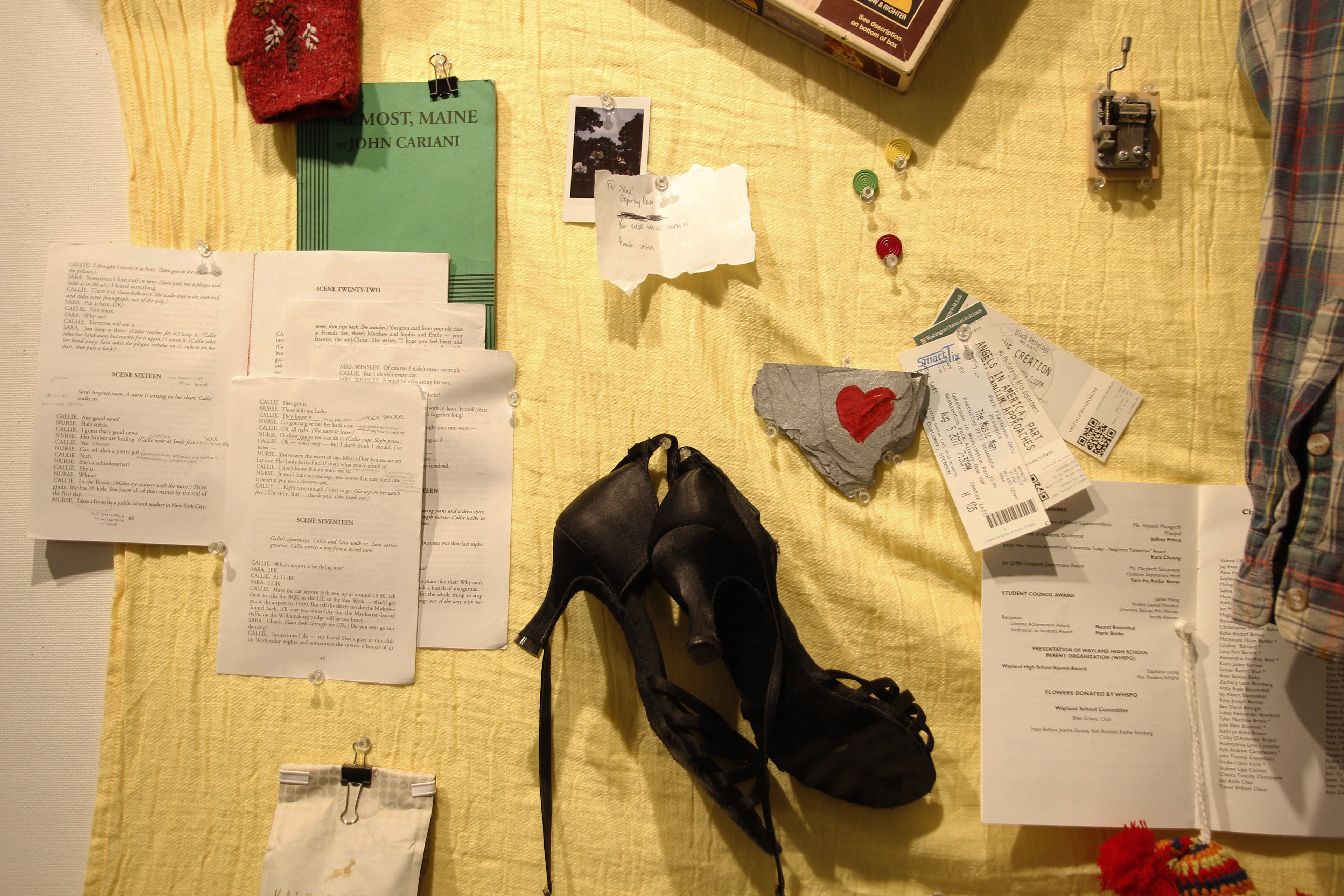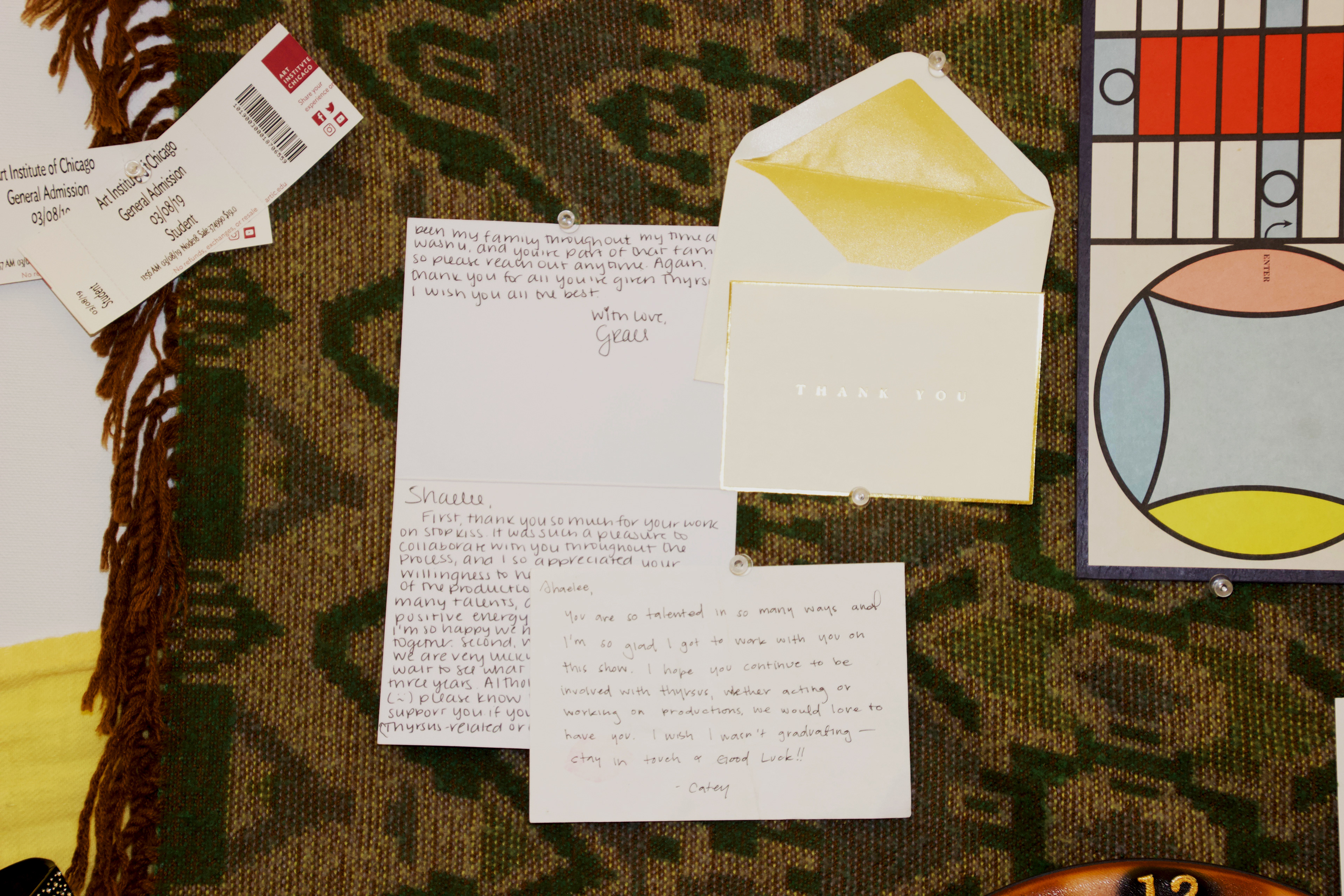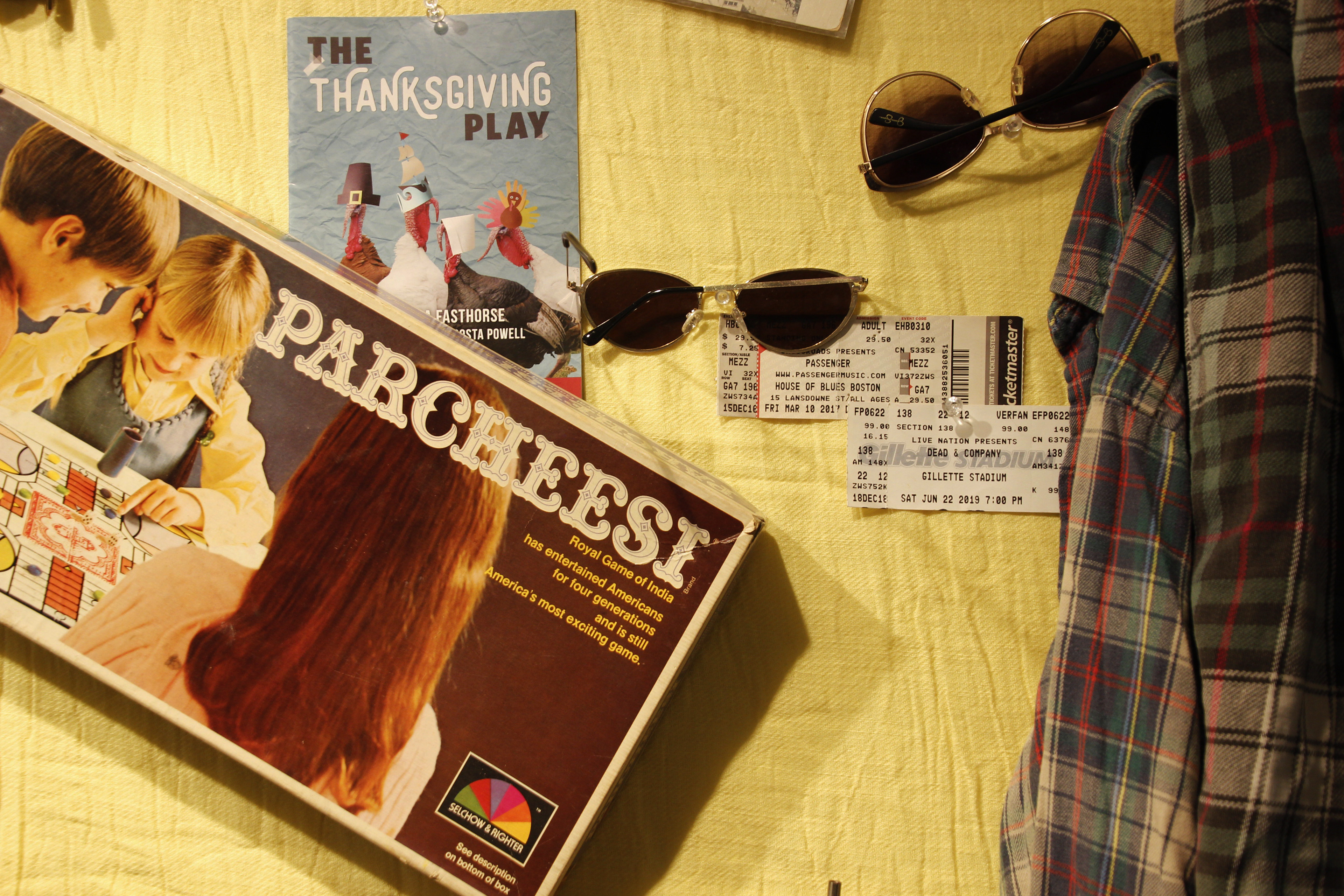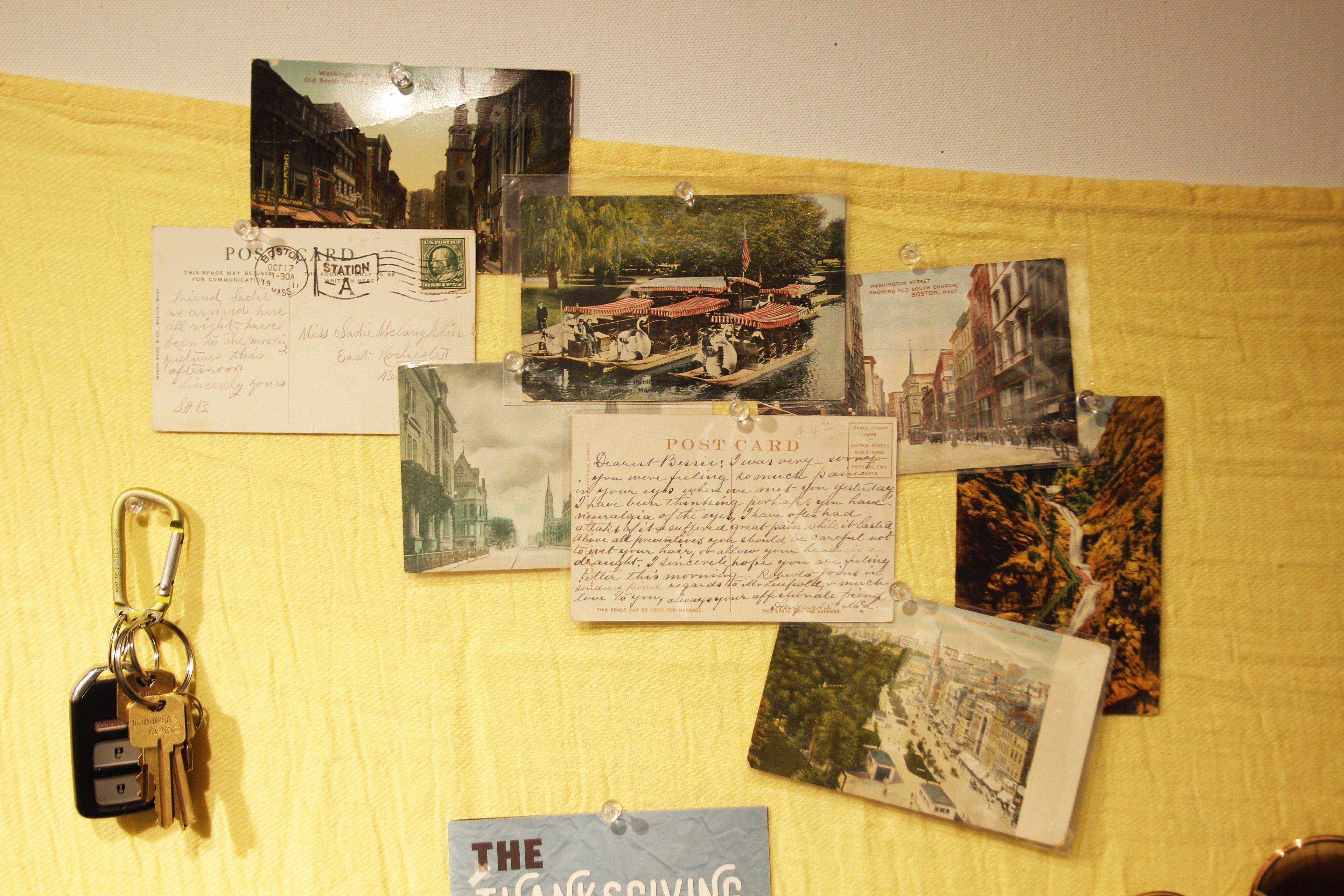 My uncle, before passing away, was known as the "French Fry Stealer." Every time we went out to dinner, he had a bit where he would snatch fries off of anyone's plates if they looked away or got up from the table; profusely denying that any crime had occurred when questioned. I cannot look at a plate of french fries without thinking of him.
While my aunt was living in a hospice losing her battle to cancer I taught her how to make friendship bracelets. While her illness was slowly taking away her motor skills, she struggled looping the strings and pulling them through each other correctly, but two weeks after my last visit to her, she had finished an entire bracelet and gave it to her daughter; a gift that my cousin wears almost every day.
My grandmother before immigrating to the United States, owned her own hair salon. Her passion was making people feel beautiful. While fighting dementia, she struggled to remember who I was as we navigated the language barrier that prevented us from ever having a full conversation. Despite this, every day after school when I was dropped off at her condo she would take me into the bathroom that reeked of her sharp minty perfume and would sit me on the counter so I could look in the mirror. She would brush my curly tangled mess of hair until it laid flat, a feat that not even my mother could accomplish. Now, I have a bottle of mint perfume in my closet, hidden away for days when I need someone's help to feel beautiful.
For my family, physical objects are what keep our lost loved one's alive. They are concrete anecdotes that bring to life aspects of the people who have died. Everyday I have encounters with the ghosts of my family through my interactions with objects that bring them back to life. This is why I have a difficult time getting rid of stuff. At home I have hoarded these physical memories in shoe boxes under my bed because as long as I keep those objects, I cannot lose the memories and people associated with those objects.
My piece
Obituary
 is a collection of my own items, assembled on the wall in front of two large pieces of fabric, one the yellow kitchen table cloth from my first apartment and the second, a green and gold tassel alpaca wool blanket from the first time I visited Peru. Hung on top of these backdrops are books, letters, tickets, clothing, and photos that each coordinate with a description of my first encounter with each object. Individually they tell concrete anecdotes of memories that I hold dear as illustrated in their descriptions, but when put together, with objects overlapping, concealing, and highlighting each other they illustrate the ways that each of these memories inform and influence each other. They begin to piece together an image of myself. When I pass, all of these objects will scatter and land in the hands of my loved ones, but for now, while they are still mine, they remain together as one in an assemblage, a messy depiction of who I am, where I'm going, and what I love.
1.) Board game Parcheesi; Copyright 1975. Given as a gift to Comettant from grandmother. Includes game board, 2 die, 4 red game pieces, 2 blue game pieces, 3 yellow game pieces, 4 green game pieces, and a Holland House shot glass.
2.) American Eagle Flannel purchased between 1983 and 1988. Purchased in San Francisco and worn frequently when fixing cars. Was given to Comettant by her mother in 2019 because it no longer fit. Missing button the left sleeve (includes 2)
3.) 8 vintage postcards all depicting the city of Boston. Found in a shop in the Back Bay often frequented by Comettant.
"Friend Sadie, we arrived here all right- have been ___ the moving pictures this afternoon. Sincerely yours, SJB  addressed Miss Sadie Melanglilin at East Rochester, New Hampshire." 
"Dearest Bessie, I was very sorry you were feeling so much pain in your eyes when we met you yesterday. I have been thinking perhaps you have neuralgia of the eyes. I have often had attacks of it suffered great pain while it lasted above all preventatives you should be careful not to wet your hair or allow your head in a drought. I sincerely hope you are feeling better this morning. Roberto joins in ________ regards to _____ and much love to you. Always your affectionate friend, Augusta."
4.) Page ripped from an unidentified book under the chapter "Description of the State of Missouri" page 574. On the backside of the page is an image of St Louis and the Mississippi River
5.) "The Norton Anthology of Children's Literature" Copyright 2005 by W. W. Norton & Company The book is heavily annotated; particularly in the "Fairytales" chapter. 
6.) Machu Picchu clock belonging to Comettant's grandfather. After passing, the clock remained in a box for 7 years until given to Comettant by her father before moving into her first apartment. Missing the cover for the battery pack.
7.) Green and gold blanket made from Alpaca fur. Purchased in Cusco, Peru at the markets. Purchased in 2010.
8.) Ticket for a production of "The Lion King" at the New Amsterdam Theatre in New York City, NY  on June 29, 2013
9.) Collection of birthday letters (includes 8 letters) from June 2015
10.) Small music box. Given as a birthday gift in 2015 from a friend.
11.) Photograph of the sunflower field at Tangerini Spring Street Farm in M___, MA. Photo taken August of 2015.
12.) Collection of letters (includes 3 letters) from Madisen Mendoza from January 2016. 
13.) Photos of Shaelee Comettant and Mendoza at Mendoza's house in 2017
14.) Admission ticket to see Passenger at the Boston House of Blues on Friday March 10, 2017; Sec: Mezz, Row: GA7, Seat: 196. Performance seen with Peyton after dinner at Bertucci's. 
15.) Ticket for the Park Playhouse Inc. performance of "The Music Man" featuring PPII Students on August 5, 2017 at 7:30pm; Sec: Center left, Row: H, Seat 105. Seen at Washington Park, Albany, New York with ex-boyfriend T Johnsen and Johnsen's family. 
16.) A passport belonging to Comettant with a stamp from Peru. On the backside are two luggage stickers from the airline Avianca
17.) Script of the play "Almost, Maine" by John Cariani. No notes written
18.)Pastel colored umbrella with floral print. Lent to Comettant in the spring of 2018 and was forgotten about and never returned. In regards to the umbrella, Comettant would say "It's too late to return it now." 
19.) "Broken Heart" prop from the 2018 Wayland High School production of "Almost, Maine." 
20.) Program from Wayland High School graduation on June 2nd, 2018
21.) Postcard from Hank-Gomez mailed from Germany to Comettant in the summer of 2018. Postcard of Gustav Klimt's Goldfish (1901-1902) from the  Kunstmuseum Solothurn in Switzerland.
"Try to not be stuck in the past but to open your hear for the future, because it bares so many wonderful things. I hope the people who'll meet you are prepared for an incredibly tasty snack as you are ;)"
22.) Playbill for "Aladdin" seen at the Boston Opera House in July 2018; performance attended by Comettant and Callini.
23.) Photo taken at camp Miniwanca on Lake Michigan on a camping trip with Danforth Scholars at the end of summer 2018.
24.) The book "I Dare You" by William H. Danforth. On the inside over page is a letter written in black pen.
25.) Invitation to attend dinner at 6:30pm on September 5, 2018 with Chancellor Mark S. Wrighton and his wife Risa Zwerling Wrighton at the Harbison House on 6420 Forsyth Boulevard St Louis, MO. 
26.) Photos of Comettant, Reed-Twiss, Jennifer, and Price 
27.) Playbill for a performance of "Jersey Boys" at the New World Stages in New York City  on Wednesday January 9, 2019 at 7:00pm. Tickets were purchased for Comettant's father as a combined birthday and Christmas present for him.
28.) Script of the play "Stop Kiss" by Diana Son. Script is filled with notes and comments jotted down in pencil, primarily on pages 48 and 49. 
29.) Ticket for Washington University in St Louis' performance of "The Creation" at the Edison Theatre. The annual cultural show presented by the student group Black Anthology was performed on Saturday, February 2, 2019 at 7:00pm; Sec: Orchestra Right, Row: H, Seat: 12.
30.) Photo of Ortiz and Comettant
31.) Ticket for Washington University in St Louis' performance of "Angels in America, Part One: Millennium Approaches" performed on Friday February 22, 2019 at 7:00pm; General Admission.
32.) Art Institute of Chicago General Admission student ticket from 03/08/19. Purchased  for $19 (includes 2 tickets).
33.) Haiku poem written for Comettant by a friend in spring of 2019:
Your outlook was as warm as 
34.) Letters from the Danforth Scholar Service trip in St Louis in March of 2019  (includes 9 letters)
35.) Collection of show letters (includes 3 letters) after the close of "Stop Kiss" March 31, 2019.
36.) Tangerini farm baseball cap. 
37.) T-shirts from Tangerini Spring Street Farm; phrase "Eat Local Support Your Roots" written on the back (includes 4 shirts)
38.) Admission ticket to see "Dead & Company" at Gillette Stadium on Saturday June 22, 2019 at 7:00pm. Section 138 Seat 22. 
39.) Cloth cross body bag purchased at the Dead and Company concert at Gillette Stadium on Saturday June 22, 2019 at 7:00pm. Bag is embroidered with the "Dancing Bears" on the front flap. Stitches on the strap of the bag damaged; contains an illegible receipt at the bottom of the bag. 
40.) Free Admission ticket to the Museum of Fine Arts Boston from Saturday, August 03, 2019
41.) Punch card from the Wellesley, MA location of Caffe Nero.  Only one drink purchase is documented on the card. 
 42.) Playbill and ticket from Broadway performance of "The Prom" at the Longacre Theatre, NYC in July, 2019; performance in attendance with Comettant and her father after dinner with cousin, Grecia. 
43.) Playbill for a performance of "Dear Evan Hansen" at the Citizen Bank Opera House in Boston in July 2019; attended by Comettant, her sister, and cousins, Amy and Samantha Conley. 
44.) 13.5 oz UPPHETTA French press purchased from Ikea $7.99
45.) Talavera frame purchased from a market in Puebla, Mexico. Contains a photo of Ortiz and Comettant from their second date. Frame and photo were given as a one year anniversary present to Comettant on September 21, 2019.
46.) Crochet Owl wearing colorful pom pom hat and scarf. Given as a gift from roommate, Fang, after moving into dorm suite in 2019.
47.) DKZSYIM Women's Satin Latin Dance Shoes Ballroom Performance Shoes Model 213. Size 8.5 purchased on Amazon $24.99
48.) Hand crocheted fingerless gloves with embroidered flowers. Given to Comettant for Christmas in 2019. Made by her aunt.
49.) Signed Playbill from "Beetlejuice the Musical." Seen January 1, 2020 at the Winter Theatre Garden; seen with Comettant's mother and sister (includes 2 programs).
50.) Playbill for a performance of "The Thanksgiving Play" by Larissa Fasthorse at the Repertory Theatre in St Louis between January 15 and February 9, 2018. 
51.) Mason jar filled with small notes written on multicolored construction paper. Given as a gift to Ortiz from Comettant for Valentine's Day.
52.) Playbill for "Rent" at the Fox Theatre in St. Louis, MO performed in February 2020. Performance attended by Comettant, Ortiz, and Holmes.
53.) Playbill and ticket from St Louis performance of "Annapurna." Seen on a class trip on February, 22 2020. At 8:00pm.
54.) Glass vase was given to Comettant as part of a birthday present in 2020. Received by mail from Ortiz along with a bouquet of yellow flowers, balloons tied to the vase with shiny ribbons, and a hand-written card.
55.) Tangerini farm sweatshirt; "Eat Local Support Your Roots" written on the back
56.) Keys to 2016 Yellow Honda Fit, keys to apartment 2 and 3 to 6____ W____ Blvd, St Louis, MO, and an unidentified padlock. Carabiner connected to the key ring is broken. 
57.) Yellow kitchen table cloth purchased from Home Goods in 2020. 
58.) Tin truck sign backed by chicken wire and framed with a wooden border. Purchased from Tangerini Spring Street Farm.
59.) Pairs of sunglasses (includes 6 pairs) mostly purchased in rest stops between Massachusetts and St Louis. 
60.) Mr Coffee coffee pot. Left in the second floor apartment of 6____ W______ Blvd, St Louis when Comettant moved in. Coffee maker leaks excessively when brewing. 
61.) Frat paddle found in basement of 6____ W______ Blvd, St Louis  when Comettant moved in. Paddle kept by Comettant and roommates as a way to fight off the patriarchy. 
62.) Blueberries for Sal written and illustrated by Robert McCloskey copyright 1976
63.) 12oz bag of Kaldi's El Salvador La Esperanza Natural Coffee. Ground on Drip for a ____ coffee machine. Grown in the region of Canton el Porvenir, Municipio de Chalchuapa, Santa Ana at an altitude of 1,750m, this coffee is the Orange Bourbon variety processed naturally. It was grown at Finca La Esperanza, a farm that has been in the Pacas family for the past 6 generations. Flavor notes of this coffee include cashew, tart raspberry, tangerine, and creme brûlée.
64.) Calvin and Hobbes: Weirdos from Another Planet (Volume 7) by Bill Watterson copyright 1990